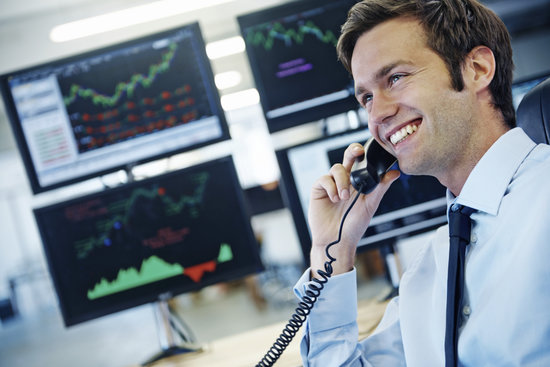 It has taken us more time than we expected but we're now close to create hopefully the world greatest Sports Betting Fund. From a very low minimum investment you'll be able to be part of the project as a shareholder of our company, in a Crowdfunding of which we'll give more information soon. The funds raised will be used to keep on growing at Pyckio and mainly create all the legal and operational structure of the fund, that will be our new business line. All the shareholders will benefit from the business generated by the fund, in terms of management and success fees.
We will follow a mixed strategy to find long term value bets by using the recommendations of the best tipsters for each sport and competition and strategies generated internally by Pyckio based on Big Data. The analysis of Big Data will be carried out by qualified professionals part of our team.
The long term success of the hedge fund is expected to be based on detecting market inefficiencies. Bookmakers and betting exchanges set their quotes based on bets made by their clients. We know that individual clients don't make their decisions in a rational way and that generates quote inefficiencies that can be taken advantage of, specially by using bookmakers with low margins. Also, even if bookers such as Pinnacle Sports do not limit bets from winners (it helps them fine-tune their quotes), operating through betting brokers remains a possibility.
The Hedge Fund will diversify by sports, competitions and markets. The intention is to build a portfolio of great analysts for each sport and competition we will be focusing on, and offer a variable remuneration depending on the actual results achieved though their picks. If picks are successful, (circumstance that will be based on several factors and in no case will be absent of risks), this remuneration might be higher than the amount received by selling individual picks to punters.
The due diligence process will be thorough. The Hedge Fund will be analyzing metrics such as market/competition liquidity (apart from the published picks), and carrying out a qualitative analysis including personal interviews in order to optimize the selection process.
Even if the hedge fund is not considering Live bets in a first phase, if you think you have a long term winning system or strategy in that market, with a good track record, you can show your interest through support@pyckio.com. Any source of alpha with the potential to increase the hedge fund's return will be analyzed.
If you are interested, assuming any possible risk which you may be aware of, you can submit your picks at Pyckio.com. We will be watching all tipsters with positive numbers, and focusing on the ones that excel in a certain competition even if their overall numbers are not good enough to give them Tipster PRO status (Tipster PRO analyst are chosen based on their overall numbers for a certain sport, not for any specific competition).
We are confident in the future success and worldwide repercussion in the sports betting sector of this Hedge Fund, and we would be delighted to valuate your contribution in case you show an express and unsolicited interest in this project.
Co-founder&CEO at Pyckio