oliverom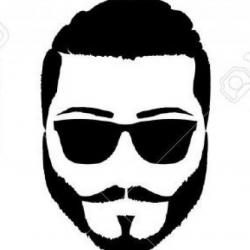 is a Basketball Tipster who submits hundreds of picks every month in a great variety of competitions. He's been betting and analysing data to find inefficient odds for more than 10 years. He works with mathematical models fed by quantitative and qualitative variables (absences, last matches, odds movements, objectives…). If you are a bettor who can place a high number of bets every day, the return on capital your bankroll will experience can be amazing if you follow oliverom picks.
(Only until next Monday, May 15th, if you buy any picks package of oliverom we'll gift you 30% of extra picks. If you don't want to buy his picks just follow him here to receive up to 2 Free picks per week. We remind you that you can swap your picks to other PRO Tipsters 1 month after your purchase.
-
-1. How long have you been betting and how did you first get interested in Sports Betting?
It was around 2005, when I discovered the Betfair Exchange platform. I was impressed to see so many odds related to each other and valued by their own users. In that moment I thought there should be correlation errors and I started to develop different models in search of surebets, even though I haven't read anything about it. This experience caused my betting learning experience to be different as I didn't start betting as a game but in search of specific factors, that for me were like solving an equation.
2. How did you know Pyckio?
I didn't know very much about the tipster concept and I wasn't interested on it either. I had always clear that you can generate more profits betting rather than selling your tips (obviously if you are a long term winner), but it's true that most of webpages or sector professionals end up linked to the tipster phenomenon in one or another form. If I remember rightly I read about Pyckio on the news. When I tested it I was pleasantly surprised by the simplicity to introduce picks and access other tipsters' information. It's a very user friendly site that lets you have a track record of your statistics. Moreover, in that moment the "Rating" concept was quite new and a great success.
3. You submit a high number of picks every month. Do you have any method/system to find so many value picks in so many different competitions?
Obviously the critical issue is trying to find value in every pick. Once your method shows effectiveness, you have to develop a work methodology to quantify it at all levels. In that way you get to create a calculation routine for every pick and get to be more quick and accurate in the long term.
When the way you come out with every pick is automated, it's much more easier to find the value and generate many more monthly bets and therefore rotate your bankroll further. But I need time to do it, never less than 5-6 hours per day.
4. What kind of information does your model take into account?
50% of the value of a pick is generated through statistics; 30% via external valuations such as the season stage (playoffs, mid-season, relegation), absences of relevant players, influence of the home factor, odds movement… etc. And 20% is intuition. In any sport there are too many factors to be measured. This causes that many times we see repeated patterns that made us doubt.
External valuations are the most difficult to quantify and those where I have devoted more time for years. It's not easy how to measure them. How do we quantify the effect when one team is playing to save from relegation and another one plays for nothing?
I always use he intuition factor to discard a bet, but never to believe that I can find value in a bet when the numbers say there is not.
5. Do you watch the Basket games?
I try to watch as many games of different competitions as possible. You can always learn something, some concepts about that league you don't excel at. And you can also read a lot about what it's written of those matches. Nowadays you can read the games previews in nearly any language. Information is key in sports betting. Having it and pricing it is imperative.
6. As of today (12 May 2017) oliverom accrues a 6.5% Yield in 3052 picks. These are impressive stats. Do you think you can maintain this figure in the long run?
Honestly I am constantly implmenting improvement systems. I think most of bettors keep on making mistakes with much more intensity than what people think. I know, from the simulations I make, that there is an important room for improvement and I do not only expect to maintain that level but also raising it. However, I prefer not to mention it not to raise expectations.
7. Which is your staking method? Your real Yield is higher than your Yield LS. What's the reason?
Well, surprinsingly and unlike many others, mi staking isn't developed to generate higher profits. My model uses the stake exclusively to cushion the bad streaks and this makes the positive stages to be affected too. During the upward trends the Yield LS is higher than the real Yield while in the negative runs the contrary occurs. That is, in my model it's a good synthom that the Yield LS is lower than the real Yield.
8. Your average odds is quite high (2.46 now) and you've got a 26.1% Yield (+19.1% Yield LS) in the 774 picks of the highest odds range (>3.50). These are impressive figures. Why do you think your model produces such great results here?
I don't think it's something particular of my model. If you have the ability to find value odds, the value is always superior at the highest odds. Let's consider a price of 1.20 and our analysis tells us that there is value above 1.05. The maximum Yield we could achieve long term is around 15%. A higher Yield isn't possible. However, at higher odds the Yield is always higher if you find value. The negative point is that, like when you leverage with stocks or FX, if you're not able to find value, the losses will be also bigger.
9. Any message to your potential and current subscribers?
Surely the advantage of my service is that the bankroll rotation is high. One subscription is really an investment to achieve results and the rotation is directly linked to the return on capital.
Another important factor is the confidence provided by more than 3,000 picks. The luck factor, the variance than could have influenced the sample size, has nearly dissapeared. Moreover, if we take into accoun that my tips are based mainly on algorithms, we can affirm there aren't human factors that can alter the results for the future. The strategy is the same, what generates confidence and stability.
Promotion valid only until next Monday, May 15th!!