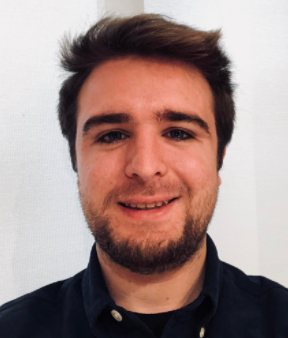 Guille Navarro is a Tennis PRO Tipster specialised in the WTA. He has been succesfully tipping on women tennis, where he is a genuine expert, for several years. To date he has achieved at Pyckio a 8.8% Yield in 707 picks. In the past he has also been able to generate a +6% yield in more than 2000 bets.  Guille has developed a tennis information tool (Tennislive) that he's been using since some months ago. He affirms that it helps him achieve better results.
Only until next Sunday, January 21st, if you buy any package of 100, 500 or 1000 picks of Guille Navarro we'll gift you 20% extra picks FREE.
-
-1. What do you do, apart from WTA Tennis tipping in Pyckio?
I study my 4th year of Engineering in Industrial Technologies, apart from being one of the founders and information analysts at Tennislive.es, the biggest Spanish platform providing information to bet on Tennis. I'm in charge of the Big Data development of tennis styles, a tool that will be available for our clientes very soon. Therefore, I can say I combine my studies with my work as a tipster in Pyckio and my role as an analyst in Tennislive, at the expense of some sleeping hours every day.
2. How long have you been betting and how did you first get interested in Sports Betting?
I've been betting for 5 years, soon after I came of age. It all started after a relative of mine made me aware of a known sports betting forum. I started to follow some tipsters in that forum. They had to explain all their picks, something that got my attention. This, along with the interesting tipsters contests the website organised, help me get progressively into this world. The truth is that, as a sports lover, it was difficult for me not to fall into its nets.
3. In which bookamkers do you make your bets?
Until the end of 2017 I had distributed my bets between Bet365 and MarathonBet. However, as I have increased my bankroll and due to the burdensome limitations of these bookies, I'm making some arrangements to use Pinnacle Sports and some asian bookies exclusively. It's very complicated to have any future nowadays betting in Spain. Only Pinnacle offers what all tipsters and punters need.
4. How did you know Pyckio?
I know Pyckio since many years ago but I cannot remember how I first got to know it. I think it was through the Pyckio social media, with some mythic videos of Axel Torres talking about Hipsters and Tipsters. I also remember having participated in a tipsters contest for Roland Garros in Pyckio, that I won, shortly after knowing this platform.
5. After being in other platforms, why did you finally end at Pyckio?
I've always considered that there is an incredible work behind Pyckio that no other platform has done. Moreover, in my opinion there is something that places Pyckio over the rest: it's a very user-friendly platform. It's really usable for both the tipster who submits his/her picks and the punter who follows the tipster. I can only have fine words with the platform I was tipping before. However, when I started testing my new method and also considering the big Betting Fund project Pyckio is conducting, I had clear that I wanted to make it here and I finally got what I was looking for, the PRO Tipster status. It's an achievement I'm really proud of.
6. Do you watch many tennis matches?
I think I watch too many for the considerable work that I must cope with every day, but I cannot avoid it. Sometimes I appreciate when tennis is played in Australia and it is unfeasible to follow, what leaves me much more concentration and time to work. But watching games is a fundamental part of my work, so I am subscribed to TennisTV and WTA TV, where you have the possibility to watch any match you want and eliminate the non-transcendental moments of the game. I do not think that it is necessary to watch all the whole games, but being able to visualize a short time of each match, mainly in the key moments, gives me a point of sensations about the player, what is very valuable for a tipster.
7. What kind of information do you take into account to determine your picks?
Over the years, first tipping under the pseudonym Enepicks on another website and now as Guille Navarro in Pyckio, I have discovered that any type of information, even the least relevant news, is necessary in your analysis. Any type of medical time out received by the players, past injuries, the physical charge, their feelings and personal sensations, the next tournaments that they will play, the real conditions of the court… Everything is really important to keep in mind when trying to tip succesfully. However, I have to highlight two fundamental factors of my analysis above the others: my personal feelings watching the actual moment of the players, and the combination of the tennis styles that both players usually show on court, which I analyse using TennisLive Big Data.  All available information is essential for betting, and with the purpose of sharing such information with punters and tipsters, my TennisLive.es project was born (with another great tipster of Pyckio, such as Adri Garcia). In this platform the user is informed of every quote from tennis players and summaries of every match or statistical data that can help you in your tennis bets.
8. Do you have any method? 
Yes, and, in fact, I consider that it is impossible to be profitable, in a market like WTA, without having a method. The key to my method  is to analyse all the games without seeing the odds set by the bookies. Within this analysis and following some important weights I set up personally, I value the options of each player considering their quality, state of form, personal feelings about how they are playing in the last days/weeks, quotes, fatigue, adaptation to court conditions and profitability in similar conditions, profitability against opponents´ tennis style (calculated with the Big Data of game styles), future targets in the calendar, and any injury information that may affect the match.
With my range of possibilities for each tennis player, I make the comparison with the established and settled odds from the bookies, and now is when, within certain margins, I can determine in which matches, according to my method of analysis, there is value or there is not.
9. Why did you specialize in the WTA? What are the differences between tipping on WTA and doing it on ATP?
Before digging into the differences, I would like to emphasize that at the beginning I predicted both markets, but mainly in ATP. However afterwards, well because I think it is necessary to cover a single market to have more time to analyse so deeply as I like, well because the WTA circuit gave me better results and  because I prefer to watch the female tennis, my specialization in WTA was complete. This does not remove that, as a service analyst at Tennislive, at the end I manage information and data of the ATP circuit, so, sometimes, with important information, I could tip on the male circuit too.
For me there are two main differences between both circuits, in betting terms:
In the first place, and what I think is the most complicate part for many punters and tipsters, the reality is that most of them cover the WTA circuit coming from the ATP. I think few understand that, even if it is tennis, it could be considered almost a different sport. In women's tennis, the service is a much weaker weapon than in men, and when a break in ATP is half a set, in WTA is almost the same as nothing. That makes the matches much more irregular (or trolls as people prefer to call it) and with many more alternatives. To see how many times you're "serving for green" and finally you lose is mentally very hard for the tipster. Finally, something as simple as not understanding that in WTA tennis, a break is a minimum distance compared to ATP, makes most tipsters not to understand the excitement, surprises and the drama that I love from the female circuit.
The fact that the service is much less relevant in WTA, makes the playing styles of each tennis player more relevant in terms of deciding the matches, and that is where a tennis analyst has much more "power" to take advantage of the bookies. While in ATP, there are many players who do not let you play your game and force you to decide the match in 2-3 details during the game or even in tie breaks, in 99% of the WTA matches both tennis players could propose "their tennis" and by the end the one that best performs her plan is the one who finally uses to win. As an example, regardless of whether the plan that Albert Ramos could prepare against Isner, if the American has a decent day at his service, considering that 2 out of 3 services will be aces, there is no plan that matters, and the main thing that would decide the match would be small details and personal concentration of the players, not tennis, which is what I like to analyse.
As the service is much less important, in the WTA we see "more surprises" than in ATP, more alternatives, and in my opinion, more options to find value.
10. To date you have achieved a 8.8% Yield (8.5% Yield Level Stakes) in 707 Picks. What Yield/ROI do you expect to maintain in the long run?
It's not easy to set a goal like this, especially when you carry a range of picks not too wide as mine, with which you cannot say if luck has helped. I am optimistic, mainly because with my previous working method, much simpler, less specialized in a specific market and with fewer statistical sources and injuries to tip, I managed to offer a 6.3% ROI in more than 2100 picks (ATP/WTA). I am confident in keeping my new improved method between 8.5% and 10% of profitability in a liquid and demanding market such as WTA tennis.
11. How important is for you to beat Pinnacle Sports closing lines?
The importance is high, because it is a clear sign that you are winning against the market, and there is not a better proof of the value that your analysis brings than winning against the mass of gamblers. My main goal is that my customers can take without problems the odds that I send, something that in WTA is not a big problem if you wait some time from the odds departure.
12. What's your opinion about live betting? 
I have always been very suspicious of live betting, not only as a tipster but also as a bettor. Personally, I like that my service does not require a dependence to the notifications from the customers perspective, as It is the case for a live "service". Logically, there are many situations during the game in which you can see injuries or changes in the match "status" that can give you a noticeable advantage over the bookies, but I do not think a tipster service should sell that. It's really complicated to follow the tipster with the same or similar odds. Perhaps with the new techniques of Autobetting that some platforms are developing it would make sense. Personally, I do very few live bets and live picks, but it is as valid as any other opinion, so I respect "the Kings of Live betting"… even though I wouldn't hire their services.
13. Do you think that the tipsters should offer a close service to their clients?
Since I started my work as a tipster I have always tried to put great effort to attend any queries from my clients or Twitter followers (@Enepicks) and I think this is something vital for them in order to trust me. Apart from Twitter I also have a Telegram account @tennisl1ve. Anyone can ask me any doubts about my service, my picks or simply about tennis.
14. Any message to your potential subscribers? 
I am aware that not many have been able to follow my tips as a Free tipster at Pyckio, so I encourage everyone who is looking for a WTA tennis tipster service to take advantage of the great possibility offered by Pyckio to follow a tipster and receive their punctual free picks. In this way you can discover the way of working that has led us to reach such great results during this period of time. This is already my fourth season tipping as premium tipster and every day that passes I feel more confident with my work, as I have showed during more than 700 picks in Pyckio.
Promotion valid only until next Sunday, January 21st!!
If you register NOW and before 48 hours you buy one or more packages of 200 or 1000 picks, we offer you in everything you buy 30% extra picks. Offer only valid for new users who buy in the first 48 hours.
Register now for FREE to get this 30% extra picks
Do you want to win money in sports betting?