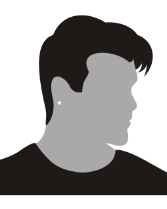 With the 2018 Volleyball Men's World Championship, that has just started, we would like to present you a great insider in this sport and an awesome tipster. He is our Volleyball PRO Tipster Julio Velasco, who works as a Volleyball coach and has been linked to the Volley world since many years ago, since he was a child. To date he has been able to achieve a 12.2% Yield in 1053 picks and has stated he is confident to maintain a 10% objective ROI in the long run. In the interview below you can read more about him and his insights into this sport.
-
-1. What do you do, apart from Volleyball tipping at Pyckio?
I am a volleyball coach and I am also a school professor. I am lucky to have a lot of free time and I invest it in what I like most, watching volley and follow up the dynamics of each competition where I am specialized.
2. How long have you been betting and how did you first get interested in Sports Betting?
I have been linked to this sport since I was a child. It's a sport I love, where I work part time and that I also enjoy in my free time. I still remember how my friends and I used to enjoy with our national team in every country they visit, in the main world competitions. This passion for volleyball made us become strong followers and analysts of this sport. As you can imagine, many considered us authentic freaks, as we knew players nobody had heard of. We were developing, without knowing it, an innate instinct to predict the more likely outcomes and assess what odds where inefficient.
The following step was obvious. With the boost of the betting business globally we decided to create our own betting fund. Instead of playing the lottery we started investing in sports betting with the focus in volleyball, the sport we excelled at. We didn't bet too much, but the positive returns arrived.
3. In which bookmakers do you bet?
The truth is that we have been betting in the main national bookies but as you can imagine there was a time where we got limited. In my country, betting professionally is nearly impossible, so I can only say that those who agree with me must look for the Asian bookies that won't limit you, like Pinnacle. From my country you can bet there through brokers like AsianConnect.
4. How did you know Pyckio?
I knew Pyckio when I read in a social network that a firm was planning to create a sports betting fund and was looking for tipsters to work for their business. My thoughts then where that my dream of making a living out of the betting world exclusively could be feasible, so I created my account at Pyckio ar the start of 2017. The great amount of tipsters this platform has, the way we are analysed, and not only for the well-known yield, became a great challenge to me. Being able to monetize our volley expertise of many years, after having watched so many games and having achieved very good statistics in our personal accounts was great.
5. Do you spend many hours watching Volley matches?
Yes I do. Whenever I can I do watch matches by streaming. In summer the amount of games is lower, only the weekends. But during the season there are many matches during the week,
6. What information do you consider to determine your picks?
States of form, the construction of the squad and potential last minute lows are very important in my betting selections. In some stages of the season rotation of players are more common, in another moments the pressure to win for teams who are up in the table but also less experienced is something to consider. These are variables I take into account.
Every pick must have value. This is not about guessing the winner, it's about thinking if the price is inefficient or it's not. If you don't work in this way you won't get positive results in the long run. I think Volleyball is a more inefficient sport than others. This is something you can see when you analyse the liquidity. However, there are not big changes in the odds normally. You can find inefficiencies of more than half a point (0.50) one in 50 times and generally 20 ticks is something normal.
7. Do you have any method?
I gather qualitative and quantitative info. On one hand the analysis of the squads provides me with the highest value to determine my fair odds. That is, if the 6 regular players of the team have got a market value much higher than their rivals we already have a clue of what could happen in the match. That market value is a parameter very few possess, as it cannot be compared with the salary (at any case a variable not provided by the clubs) or with the historical name of the teams. In the medium and long run, as long as the season advances the value is more linked to the table standings, although that is not always the best option.
That is, I value the squads that will play before the kick off, filtering this data with info about rotations, previous travels, home factor, injuries, state of form and the relation between the style of play of both teams. With this info I generate my own match and handicap odds. Once the Pyckio/Pinnacle odds are out I compare them and if the difference is significant I try to understand why. If I don't find I have missed any information I submit my pick,
8. Up to now you have achieved a 12.2% Yield in 1053 picks. What Yield do you expecxt to maintain in the long run?
I think I can get a ROI figure close to 10% in the long run. As you can test with the Pyckio simulator, even a 5% Yield with a 200€ average bet and 1,000 bets done in one year would produce fantastic results, 10,000€ and much more if we use compounding staking, where the average bet gets higher as long as our bankroll grows.
9. What is your opinion about live betting? Do you bet live?
For some time I really enjoyed live betting because during the games there are many turning points where you can get a lot of profit if you follow the match on TV and know well the players. Maybe the Yield is not so high but the ability to manage a higher amount of bets can make that your returns get much higher with the right method. In the last year I have seen that many inefficiencies that I used to see in Volley have been fixed, by either new bettors that have found the same errors that I saw or by the bookies.
However, from a Tipster point of view, with a communication channel with your subscribers, with some few exceptions, I don't see it's manageable at all. This is about taking decisions in some few key moments and 2 minutes later the price can have changed completely.
10. Any message to your potential subscribers?
I just can say I am mad about volleyball and numbers, a combination that up to now has let me achieve the PRO status and I will like to follow with this dynamic in the next semesters. I hope and have the confidence that in one year we'll all be winning together.