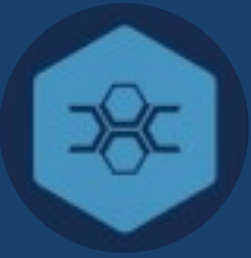 Futunver is right now our top International Football PRO Tipster. He started tipping in Pyckio in 2016 and after 1820 bets he has been able to achieve a 8.3% Yield or ROI, what translates into a 226.6% return on capital (ROC) if we had bet 1.5% of our bankroll per bet and without deducting any fees.He has been producing positive results for 9 consecutive months and is now in the top 3 of our ranking  table. His strategy is based on looking for the local victory. This type of picks represent around 95% of the total. In this interview you can know more about him.
-
1. How long have you been betting and how did you become interested in this world?
I've been betting since 2012. I think that, like any bettor, you start flirting with bets driven by your instinct. You start betting 5-10€ in important matches such as Madrid-Barcelona, NBA finals, Champions League, etc. Afterwards you start to read and see that is not the way to go. Then the figure of the tipster arises, you start to follow anyone and you come up with lots of scams, until you know how to discern between good and evil, unfortunately after losing money.

2. How did you know Pyckio?
Once you know what a tipster is and what are the characteristics a good one must have, you browse the internet searching for serious tipsters platforms that offer these kind of services. This is how I found Pyckio.

3. You tip in many different football competitions. How do you determine your picks? do you use any model? 
It is true that I cover a great number of leagues, but I'm becoming more focused in order to maintain my results. I do not watch all the matches from all the competitions nor I have an exhaustive control of every team and league. Anyone who tips in many competitions and affirms to stay informed of all the news of every league lies. The key to me is is trying to search for value in the local teams in matches where the bookies underestimate them for any reasons, such as the table position, bad streaks, important absences, etc… I think that when you play at home, certain variables like geographic situation, weather, stadium, field size, the crowd, etc. are a plus for many teams, a plus that is not fully reflected in the odds. Here is where I try to look for the opportunitites. I have my own database, from which I select the teams I will tip.
4. When do you submit your tips?
I use to send my tips on the match day. From Monday to Friday between 17.00 and 18.00 (CET) aprox. and from 10.00 to 11.00 (CET) during the weekends. This is not fixed though, and there could be variations due to several factors.

5. Do you bet on your own picks? In which bookies?
Yes, in Pinnacle.

6. What long-term potential yield do you think you can achieve?
This is like if a center forward would guarantee a number of goals in the season. The ony thing I can say is that I stick to my criteria and I do not overbet when I'm in a bad run. If my method has worked after more than 1800 picks, I don't think I should change too much, although I can obviously modify some minor things to improve. My ROI will be a consequence of this work.

7. Do you do live betting? 
I like live betting, but it's quite a slave work and I do not do it nowadays because I don't have the time I need.
8. Which are your strengths as a tipster?
I think my strengths are having a cold mind and sticking to my system, no matter what the results are. If during a day I submit 12 tips it's because I think there is value in all of them. I never send more picks to win more money or try to save the month.
9. Any mesage to your potential customers?
Firstly, I want to thank my current customers for their confidence. To my potential clients I would like to tell them that, among all the Pyckio PRO Tipsters, they select that one who they believe is more suitable to their needs, depending on their time and bankroll. There are great tipsters making a great job too. Keep aside from the scammers of Twitter and Telegram. If you finally decide to buy my services, you are welcome!!
If you register NOW and before 48 hours you buy one or more packages of 200 or 1000 picks, we offer you in everything you buy 30% extra picks. Offer only valid for new users who buy in the first 48 hours.