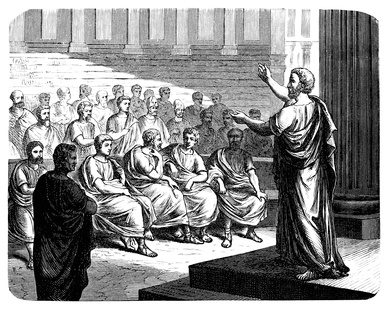 Winning in long-term sports betting is difficult, very difficult. The bets are a zero-sum game in which what the bookmakers win is lost by the bettors and vice versa. Only a small percentage of punters is capable of winning in the long term. The importance of the bookies where you bet is critical, because the higher the margins of these, the harder it is to win. In addition, the vast majority of books limit the players who win sooner or later which makes the task more complicated. In countries that have implemented a Gambling Law, it is even more difficult because the best bookies like Pinnacle Sports or some betting exchanges with international liquidity like Betfair Exchange or Matchbook are not available to bet. It is important that any bettor is aware of this before they venture into this world.
The ratio par excellence used by tipsters and bettors to measure performance in betting is the Yield. The Yield represents how much is lost or won for each euro or dollar wagered. In this article we explain the relationship between the Yield, the number of bets and the return you can get to your betting portfolio. Although it depends on the liquidity of the sport and the markets we can say that in the long term it is very difficult to obtain yields higher than 10% and practically impossible to overcome 15%, whether you bet on your own or follow the best tipsters on the planet. In reality it is not easy to find tipsters -with verified statistics- able to obtain yields higher than 5% in more than 2,000 bets.
The above assumes that if you make bets for a total value of € 1,000 per month, you can be more than satisfied if you win € 50 of profit per month and you will be very lucky if you win € 100 or more. We talk about average profits. In a given month even my German shepherdess could get a yield of 30%. That is, there are no tipsters with a crystal ball capable of winning every month. Surely those tipsters with so many followers in Twitter that you trust are not able to generate a yield of 5% in the long term.
On the other hand, one thing is the yield published by the tipster and another one the yield actually achieved by the followers. Bookies move the odds according to demand. If a tipster has many followers the bookmakers will lower their odds severely after the tipster submits the pick and a published yield of 5% can become zero or even negative for the bettor who follows the tipster. The odds drop is more or less evere depending on the sport and the markets. In a World Cup final, liquidity is practically infinite; in a 1st round match of a WTA tournament liquidity can be very low and a tipster tipped price of 2.20 can be transformed into less than 2.0 for the bettor who follows him, thus losing the bet all the value, if it existed.
The explosion of social networks in recent years and the world of tipsters has generated an excellent breeding ground that has been used by many to make a big business, posing as great gurus able to make you swim in bills if you bet what they recommend. They are what I call star tipsters or preacher tipsters. We must recognize that they are really gurus, but in marketing.
This article is aimed mainly at the newly initiated bettors who have begun to follow these tipsters who promise great benefits and self-proclaiming the best tipsters in the country; to the bettor who believe that these tipsters are experts who are almost always right and that if they have so many followers it is because they are so good; to the bettors that tell their friends "I know a tipster who is a guru, with whom I will make a fortune"; to the bettors who are also very grateful because the tipster does not charge a euro for their tips; to the bettors who see how the tipster timeline they follow is full of pictures or screenshots of bets won with hundreds or even thousands of euros of profits and no lost bets, to the bettors who think that winning in betting is very easy because the tipster transmits that to him; to the bettors who ask for the tipster's statistics but who are not able to get them for various reasons or directly because they do not exist …
We have to be satisfied with the great digital marketing professionals that the tipsters market is giving us, not so much with their tipping skills. They are able to sell their product in an amazing way. They are experts in conveying emotions and enthusiasm in the product they sell and in the packaging. As a consumer, I have always distrusted this type of aggressive sellers, even when it is about products that I did not know. But it is a fact that the masses like it because they are able to generate a really high fan base. Although many do not usually charge anything directly for their tips, their profit is obtained by the affiliation fees obtained by referring users to the bookmakers. Some have gone too far and have even bought thousands of followers, something that anyone can detect with the Twitter Audit tool.
The objective of this article is that as a novice bettor, you have to be careful and know what the reality of this world is. We hope that by reading this article you will gain time, because sooner or later you will discover the reality for yourself. I'm not going to tell you that you're going to lose all your money by following them because I do not know if it will be like that. Nor am I claiming or ruling out that some of them are not good bettors. But I do suggest to be careful and distrust people who make you believe that making money by betting is easy. The best tipsters are those who are aware of how difficult it is to make money betting and approach this world from a realistic and cautious perspective, those who do not overly presume their results or promise profits, those who they recommend betting reasonable stakes of your bankroll, those who do not blame constantly the luck when they lose a bet, those who do not show the bills they have won, those who have some statistics behind and if they are verified much better. Both in Pyckio and other platforms you can see the statistics of different tipsters and you can consider paying for their tips, as long as your bankroll is high enough to justify the payment of a subscription fee. This does not guarantee at all that you are going to make money following them but it certainly increases the odds. Follow tipsters based on their historical results, do not let yourself be seduced by marketing alone.