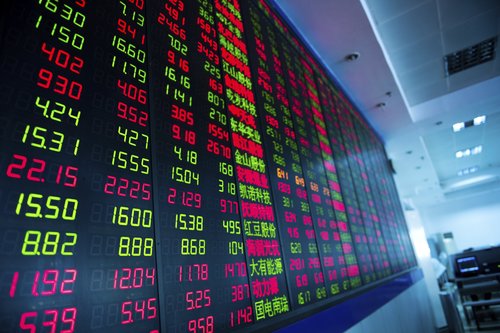 Can sports betting be considered a serious investment? Here our opinion.
Although there are different types of financial assets, we will give as an example the stock market to argue our claims. If you invest in a portfolio of shares, either on your own or through an investment fund, the final return will depend on the following factors:
1. Performance of the market overall. It is what is called the beta. If the market rises, the chances of the portfolio's shares rising is higher and vice versa.
2. Specific performance of the stocks where you invest. It is what is called the alpha. There are stocks that can do better or worse than the market based on many variables such as the evolution of the company's business, the evolution of the sector, corporate actions, supply and demand flows due to several market issues, etc…
3. The fees. If you manage a portfolio of shares yourself, you will incur a series of associated expenses such as commissions for the purchase/sale of securities or the custody commission. In the case of an investment fund you must also pay an annual fee close to 2% of the value of your portfolio.
In financial markets we must also take into account that there are "more qualified investors" than you, the mathematical algorithms, which send their orders to the market. They are the already famous trading machines, which increasingly manage more volume. It is estimated that more than 80% of the volume traded in stock exchanges is due to these robots. Although financial markets are not a zero-sum game because everything depends on their evolution, it is true that these intelligent machines on average are going to obtain better results than you. On the other hand, we must also bear in mind that large investors have information that you do not have and obviously use it to their advantage.
Let's talk now about sports betting. In betting there is no market component, there is no beta, it is all alpha, either because you select your own bets or because you follow the Tipsters Free picks or subscribe to the Tipsters PRO picks. This is positive because the profitability you will achieve depends on yourself, not on the market.
On the other hand, it is true that the fees are higher than those of the stock market. We talk about the commissions implicit in the fees that our bookmaker charges us. When we bet on a match, whose odds are 1.83-1.83, the bookie carries implicitly a margin of 8.50%: 1-1 / [(1 / 1.83) + (1 / 1.83)]. With these margins you can win in 1, 5, 20 or even in 100 bets. But in the long term neither the best bettor in the world is capable of making money with these margins. It is therefore very important to choose the bookmakers in which you will bet.
If instead of betting on bookies with odds 1.83-1.83 we do it in bookies with lower margins, for example 1.92-1.92, the margin of the house is reduced to 4%. This makes the chances that you earn money in short periods of time are higher, although it is true that in the long term that 4% is still difficult to beat.
We will continue to improve … if now we decide to have a range of different bookies to bet on and always do in the one that offers the highest odds, we can put everything a little less against. Reducing margins is equivalent to increasing our chances of success. But in general we have to be clear that the commissions in the world of betting will always weigh more than in the financial world.
On the other hand, the betting world itself is a zero-sum game. What most bettors lose (x) are won by the bookmakers and a small group of bettors (z) among which we all want to be. x = y + z
To earn money in the long term and therefore be in that z group is necessary to be very good at betting or follow the forecasts of expert tipsters who are able to provide real value in the long term with their betting tips. In addition, you must:
1. Have a range of bookies to bet as wide as possible. In this way you will increase your average odds.
2. (For those who can do it) bet in international bookies with very low margins (Pinnacle, Asians, Exchanges …).  It depends on the sports and markets in which you bet but with Pinnacle, the Asian houses and the exchanges we can get to reduce our average margin to levels close to 2.0%, or even lower. With low margins we can prepare ourselves to earn money …
At the operational level, in principle bets require an almost exclusive dedication for those who want to treat them as a serious investment, since it is necessary to make a high number of daily bets in order to obtain a reasonable return without taking an excessive risk. This might be a handicap with respect to a stock investor, who does not need to be buying and selling constantly. However, if you follow what some tipsters recommend, lately there are robots that make bets for you in exchange for a small fee. With this, if you decide to trust them, you only have to select the experts you want to follow and the bot will make the bet for you without you having to do it yourself.
Finally, a comment on the issue of liquidity. The world of investment is infinitely more liquid than the world of betting. Although it is true that in major competitions you can bet thousands of euros without problem, this does not happen in many events, in which the entrance of a lot of money can mean that the odds collapse -the bookmaker lowers it in response to the demand- and therefore the bet loses all the value. In addition, in the events in which the bookies admit more liquidity is where it is more complicated to make money because it is a more efficient market.
In summary, although the chances of earning money are lower than in financial markets due to bookie margins, treating bets as an investment is possible if certain requirements are met. On the other hand, bettors who take it more seriously can take returns far superior to those of the financial markets if they perform a professional management.