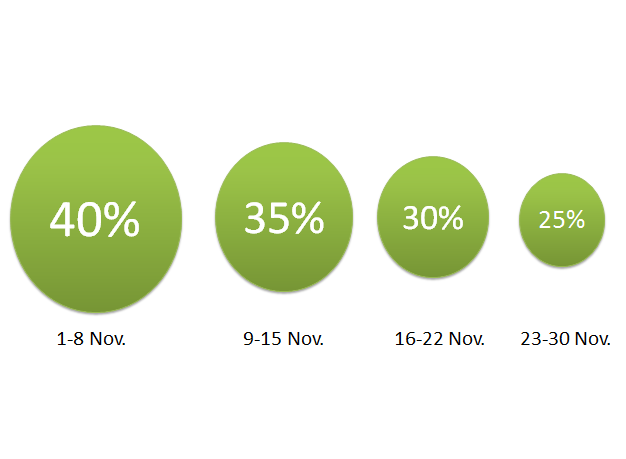 November arrives and with it great discounts in our Tipsters PRO picks. If you buy any picks package from 1 to 8 November, you will enjoy a 40% discount, if the purchase is made from 9 to 15 Nov the discount will be 35%, from 16 to 22 Nov, 30% and from 23 to 30 Nov. 25%. Therefore, the sooner you buy them the better!!
You can make your purchase:
1.  From each Tipster PRO profile page, directly with your debit/credit card. The picks bought will be automatically allocated in your account.
2. From Skrill or Paypal. Send us the money to our Skrill or Paypal account (in both cases admin@pyckio.com). Please include the information of your username at Pyckio and the Tipster PRO and number of picks you want to buy and we'll allocate them in your account manually.
Should you have any doubt please email us to support@pyckio.com