We've launched a special promotion, whereby if you register at Pinnacle Sports via this link and you bet at least 10€ (in 1 or more bets, at any odds) we'll gift you a 2 Months GrandMaster Subscription, valued at 240€!! The GrandMaster subscription gives you access to all the picks from many of our best Tipsters (over 40) in different sports.
Once you create your new Pinnacle account and bet the 10 €, just send us an email to support@pyckio.com with the subject: "Pinnacle: your username at Pyckio + your username at Pinnacle", for example "Pinnacle: david84 + AB123456″.  Once we check it we'll allocate the 2 months GrandMaster subscription in your account.
Pinnacle is the PRO bettors bookmaker par excelence. Any seriour punter cannot not have an account in this bookmaker. It will be the bookie you'll bet most by far.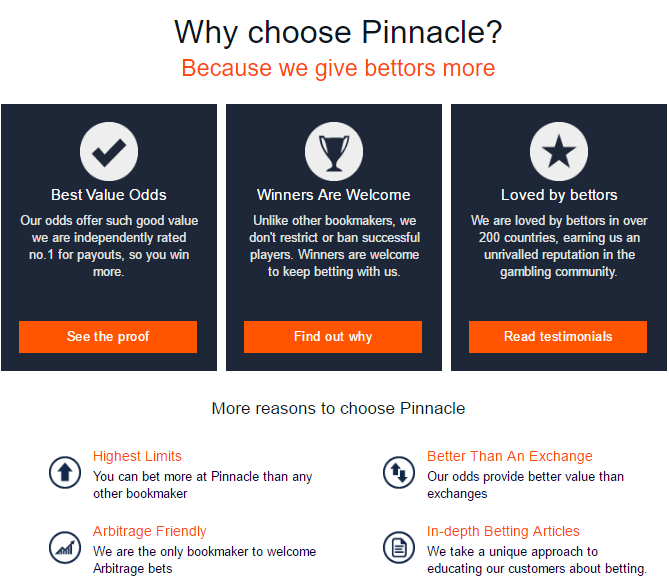 (*) When opening your account in Pinnacle you will be able to check if it's legally available in your country of residence.